Resonance and Coexistence
Why It Is Important to Us
At Subaru, when it comes to our business activities, we regard customers and local communities as some of our most important stakeholders.
Over the years, Subaru has been sustained not only by our own efforts to put the customer first, but also by the efforts of many people in the communities where we do business. Subaru will form communities of resonance and coexistence to secure our sustainable growth as a company through routine communication, ensuring that our products and services resonate with and are trusted by our customers, and that Subaru's corporate activities resonate with and are trusted by the local communities in which they take place.
Promoting initiatives under five promises to embody Resonance and Coexistence throughout the United States
Aiming to become more than just an automobile company, Subaru of America, Inc. (SOA) runs the Subaru Love Promise program. Committed to making the world a better place, we, together with our retailers, encourage many community partners to join our activities to spread the Love Promise in five categories. We believe in building lifelong relationships with our customers, earning their trust and exceeding their expectations by providing customer service with integrity and compassion.
Subaru Loves the Earth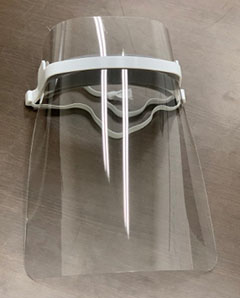 There are many Subaru customers who love nature. The Subaru Love Promise that SOA is promoting includes many activities to protect the natural environment, one of which is providing support for one of which is National Park Partnership. They have offered donations continuously since 2013, and the funds have been used for a wide range of purposes, from the reduction and recycle of trash at national parks to enlightenment activities for attendees. Also, in partnership with company TerraCycle, they have been conducting the collection of waste matter that is hard to recycle.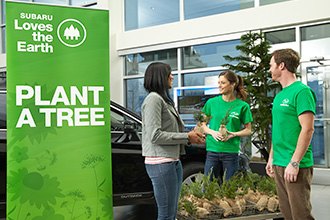 Subaru Loves to Care

SOA supports the activities of many non-profit organizations in order to contribute to the health of a diverse range of people including patients who suffer from incurable diseases and people with disabilities. They also support scientific societies for leukemia and lymphoma, and also cooperate with our U.S. dealerships to donate blankets to about 150,000 patients with blood cancer.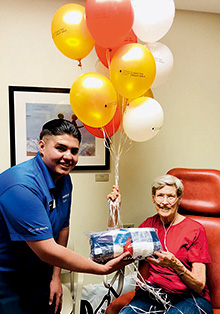 Subaru Loves to Help

SOA offers a wide range of assistance through charitable organizations that support those facing hardships, such as the elderly and children, poor families, and disaster victims, such as provide meals and the cars to transport them, offering shelters and nursing during disasters, and maintaining disaster vehicles. They also cooperate on various initiatives with our U.S. dealerships, such as provide 50 million meals, through U.S. food bank Feeding America, to people who have become unemployed due to the spread of the novel coronavirus and are facing difficulties in having meals.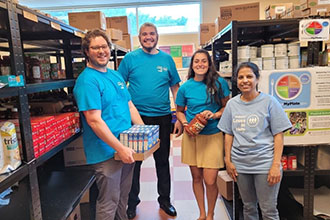 Subaru Loves Learning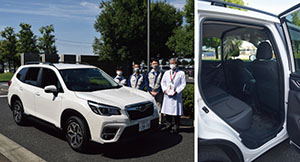 There are many children, even in the United States, who do not have the opportunity to receive an education. SOA is providing various kinds of support for organizations that work to support learning and increase opportunities for education for such children. Since 2015, they have partnered with the American Association for the Advancement of Science to donate over 270,000 science books to U.S. schools.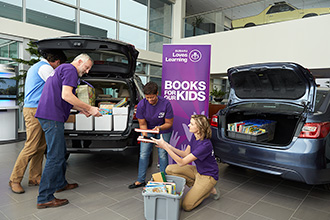 Subaru Loves Pets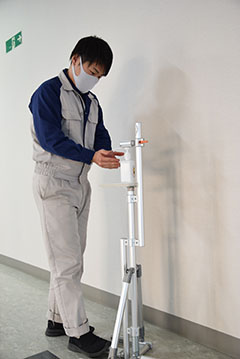 The Subaru Love Promise not only applies to people, but the safety and peace of mind of pets and wild animals is also an important subject. SOA is involved in support activities for regional organizations engaged in the care and adoption of protected pets, including the American Society for the Prevention of Cruelty to Animals. Also, to further protect the safety of animals, SOA is supporting crash-test for animals which are conducted by the Center for Pet Safety.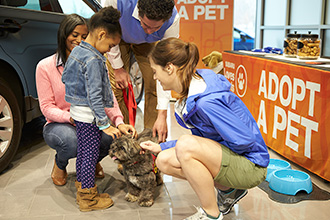 Subaru Share the Love®
Every year SOA runs the Share the Love® program to donate a portion of proceeds (250 dollars per vehicle) from Subaru cars purchased during the period to charities chosen by each customer. The total amount of donation collected over 12 years since the program has been launched in 2008 exceeds 176 million dollars, including contributions from SOA.
In 2019, as part of the Share the Love® kick-off event, participants packed food bank meals to be distributed to children in need in Camden, New Jersey. As a host, SOA donated 60,000 meals this year, doubling the quantity from the previous year.