Production, Sales, Export results
Latest Data
Update: December 25, 2020
Changes in automobile production, sales, export units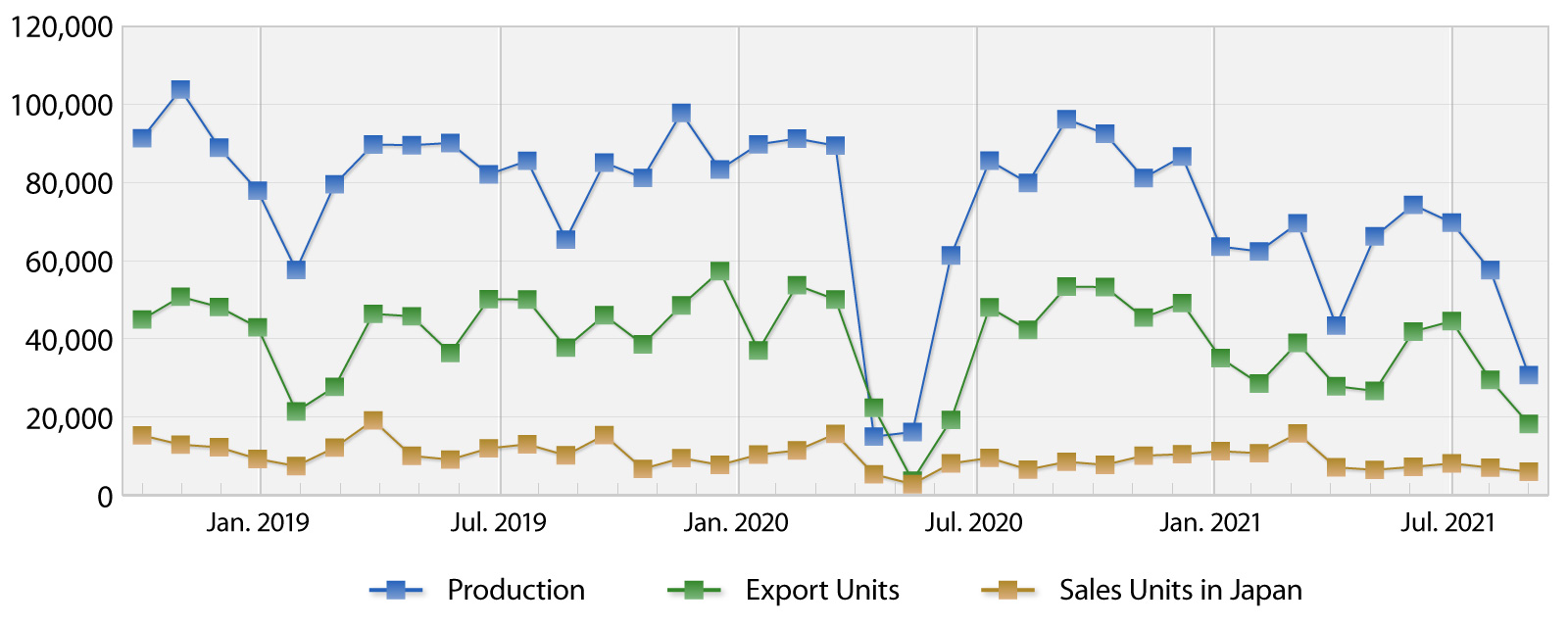 Results for November 2020 (Flash Report)
November 2020
Jan-Nov 2020
Units
2020 vs 2019
Units
'20 vs '19
Domestic production *1
58,503
−8.2%
First decrease in 3 months
511,452
−8.8%
Overseas production *2
22,661
−33.6%
2nd consecutive month of decrease
286,733
−16.4%
Global production total
81,164
−17.1%
First decrease in 5 months
798,185
−11.7%
Passenger vehicles
8,413
+9.3%
2nd consecutive month of increase
75,676
−23.5%
Mini vehicles
1,603
−5.3%
First decrease in 2 months
19,478
−21.1%
Japan sales total
10,016
+6.7%
2nd consecutive month of increase
95,154
−23.0%
Export total *3
45,412
−6.4%
First decrease in 4 months
428,030
−4.5%
*1

JAMA (Japan Automobile Manufacturers Association Inc.) report basis (CBU)
*2

Local line-off basis
*3

JAMA report basis
Production
Domestic production
Domestic production decreased as production of the Forester and other models declined.
Overseas production
Overseas production decreased as a result of production adjustments due to the delay in components transportation.
Sales in Japan
Sales in Japan increased, led mainly by strong demand for the Levorg.
Export from Japan
Exports declined due to decreased shipments of the WRX and other models.