Return to Shareholders
Dividend information.
Shareholder Returns Policy
Our basic policy on returns to Subaru shareholders is to provide consistent, stable returns, primarily through dividends, while taking into consideration each fiscal year's performance, investment plan, and management environment under a performance-linked policy, with a target consolidated payout ratio range of 30%-50%. Note that we will conduct share repurchases flexibly in line with our cash flow.
Dividend and Payout ratio
Dividend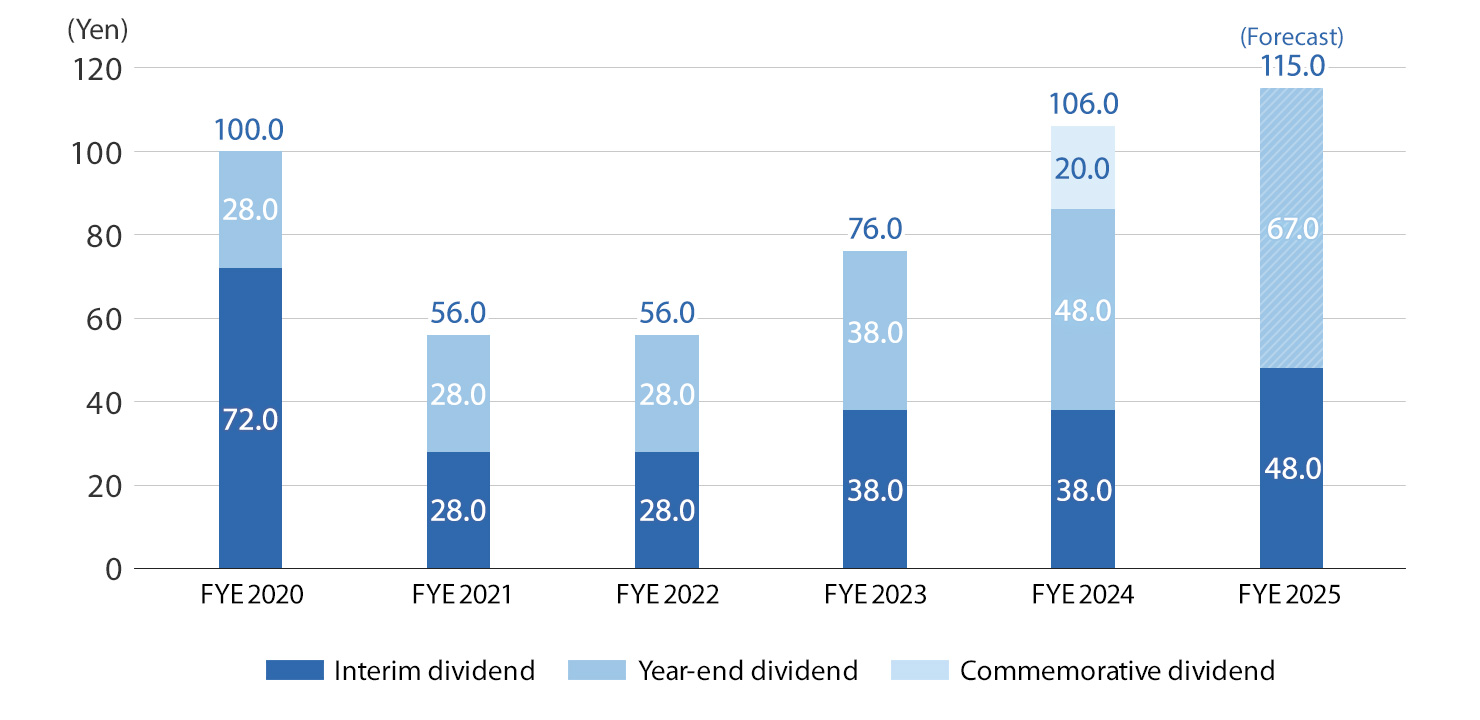 As a result of considering, from a comprehensive perspective, unpredictable business environment, future fund demands, and other factors, the company's common stock was set at 28 yen per share similar to the latest dividend forecast.
The total annual dividend for the year under review would be 56 yen per share including the paid interim dividend of 28 yen per share.
The annual dividend per share for FYE 2023 is expected to be on par with FYE 2022 at 56 yen.
Dividend Payout Ratio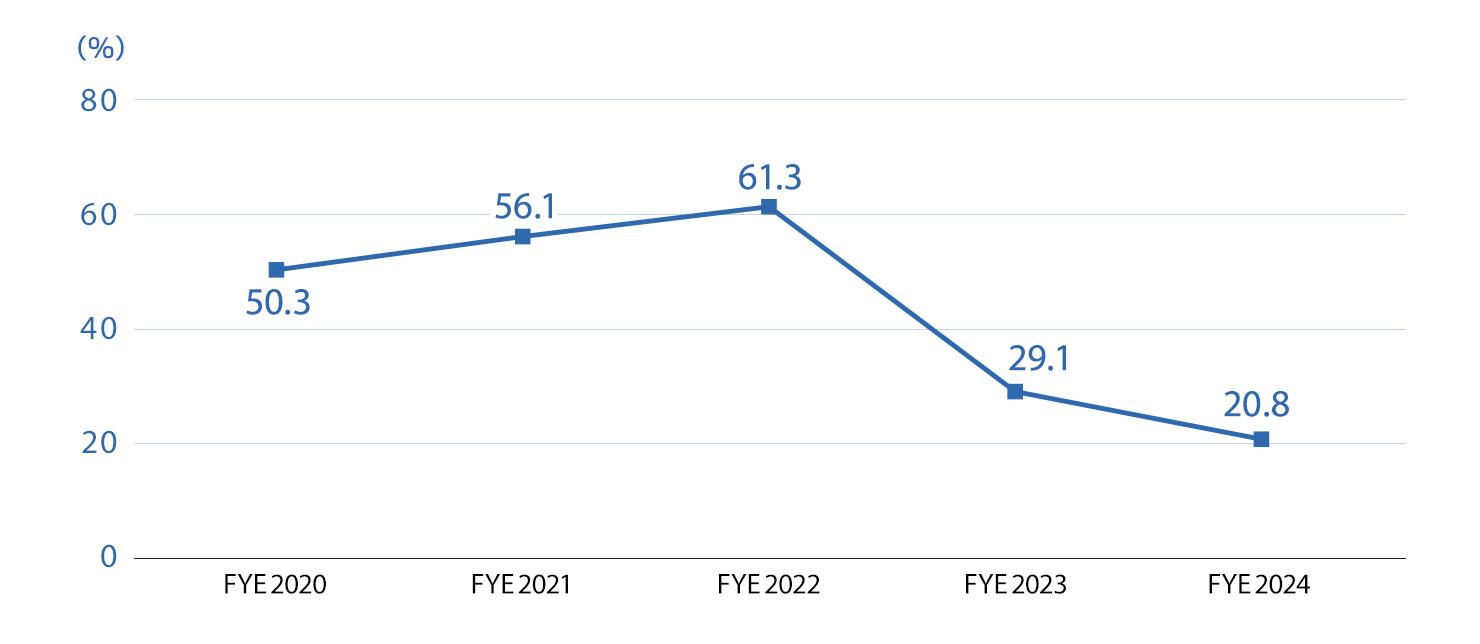 The Group has voluntarily adopted the IFRS from the fiscal year ended March 2020, and the Dividend Payout Ratio for the FYE 2019 have also been reclassified to the IFRS basis and presented. For years prior to the fiscal year ended March 2019, figures are presented in accordance with Japanese GAAP.
Stock Prices
| | FYE 2018 | FYE 2019 | FYE 2020 | FYE 2021 | FYE 2022 |
| --- | --- | --- | --- | --- | --- |
| Highest (yen) | 4,297 | 3,736 | 3,184 | 2,684 | 2,413 |
| Lowest (yen) | 3,400 | 2,209 | 1,876 | 1,672 | 1,665 |