Message from the President
At SUBARU, we have long been committed to making excellent products. In recent years, our effort has been expanded from making good products to delivering "Enjoyment and Peace of Mind" through our products and services.
Upon changing our company name to SUBARU Corporation in 2017, we declared to become a company that makes people smile. This declaration is our determination to enhance the SUBARU brand at every point of our day-to-day efforts, whether through our products, sales, services, or communication. This is what SUBARU is striving toward, and what is expected of us.
Upon my appointment as President, SUBARU developed a new mid-term management vision, "STEP."
With the goal of promoting the company's qualitative growth to match the quantitative growth led by the rapid increase in our global vehicle sales, we will advance initiatives such as corporate culture reforms and our quality-centered "SUBARU-zukuri" (Make-a-SUBARU) project. We will also seek to generate new technologies and innovations to address the revolutionary changes in mobility.
Under our management philosophy of aiming to be a compelling company with a strong market presence built upon the customer-first principle, we will continue our efforts to achieve sustainable growth, fulfill our responsibilities as a good corporate citizen, and make SUBARU more than just a company that is trusted by and resonates with our customers around the world.
Tomomi Nakamura
Representative Director of the Board
President and CEO
Philosophy
CORPORATE PHILOSOPHY
(Established in November 1994)
We will strive to create advanced technology on an ongoing basis and provide consumers with distinctive products with the highest level of quality and customer satisfaction.
We will aim to continuously promote harmony between people, society and the environment while contributing to the prosperity of society.
We will look to the future with a global perspective and aim to foster a vibrant, progressive company.
QUALITY POLICY
(Revised in April 2019)
At Subaru, quality is our highest priority as we earn the trust of our customers.
We will deliver long lasting products that our customers can use with peace of mind.
We will continually improve our products and services by always listening closely to our customer's voice.
We will be a good corporate citizen in all markets where we do business by ensuring compliance with all internal rules, local laws, regulations and social norms.
ENVIRONMENT POLICIES
(Established in April 1998, Revised in April 2017)
< SUBARU Sustainability Principles >
"The earth, the sky and nature" are Subaru's fields of business.
With the automotive and aerospace businesses as the pillars of Subaru's operations, our fields of business are the earth, the sky and nature.
Preservation of the ecosystem of our planet, the earth, the sky and nature, is of utmost importance to ensure the future sustainability of both society and our organization. We align our business strategy to enhance these global goals in all of our operations.
Corporate Symbol
(Established in July 15, 2003)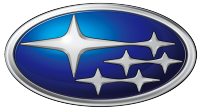 To mark the company's 50th anniversary, we decided to replace the former corporate symbol (a design based on the Japanese character "フ," representing the first syllable in Fuji Heavy Industries) with the Subaru six-star logo.
Trademarks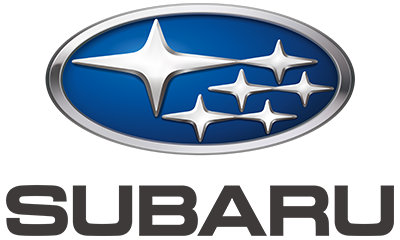 Subaru:
Adopted in March 1958, Subaru refers to a group of stars also known by its original Japanese name, mutsura-boshi, or series of six stars. This group of stars-known in Western countries as the Pleiades-belongs to the Taurus constellation and is the basis of the Subaru trademark. Subaru automobiles were the first to bear a name derived from the Japanese language.