Message from President
From April 1, 2017, we make a new start as Subaru Corporation.
At Subaru, we have long strived for excellence in manufacturing. In recent years, we have augmented our manufacturing capabilities by considering what kind of value we can deliver to our customers and focusing on providing the value encapsulated in the phrase "Enjoyment and Peace of Mind." We are now expanding our customer base around the world and growing steadily.
This change in company name declares Subaru's determination to thrive as a brand that delivers value. We will pursue "value-added management" that provides distinctive Subaru value to our customers at an even higher level, and grow as a compelling global brand in the automotive and aerospace industries.
When customers are satisfied, we see happy faces. We want to bring "Enjoyment and Peace of Mind" to our customers everywhere, encourage even more smiles, and create even more Subaru fans.
Based on our management philosophy of aiming to be a compelling company with a strong market presence built upon its customer-first principle, we will achieve sustainable growth to become "a high-quality company that is not big in size but has distinctive strength," as set out in our "Prominence 2020" mid-term management vision. At the same time, we will fulfill our responsibilities as a corporate citizen and foster close relationships with local communities around the world. We appreciate your continued support of our company long into the future.
Yasuyuki Yoshinaga
President and CEO
Subaru Corporation
Philosophy
CORPORATE PHILOSOPHY
(Established in November 1994)
We will strive to create advanced technology on an ongoing basis and provide consumers with distinctive products with the highest level of quality and customer satisfaction.
We will aim to continuously promote harmony between people, society and the environment while contributing to the prosperity of society.
We will look to the future with a global perspective and aim to foster a vibrant, progressive company.
QUALITY POLICY
(Established in November 1994)
Subaru considers customer satisfaction as the first priority, and will work constantly to improve products and services to provide world-class quality.
ENVIRONMENT POLICY
(Established in April 1998)
In recognition of the close relationship between the global environment and business activities, we will deliver "Green Products" from "Clean Plants and Offices" through "Green Logistics" and "Clean Dealers" to customers in order to ensure the sustainable development of the society.
Also, while strictly observing laws and regulations, local agreements and industrial codes, we will commit ourselves to contributing to society and local communities, voluntary ongoing improvement and the prevention of pollution.
Corporate Symbol
(Established in July 15, 2003)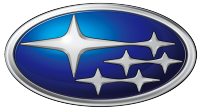 To mark the company's 50th anniversary, we decided to replace the former corporate symbol (a design based on the Japanese character "フ," representing the first syllable in Fuji Heavy Industries) with the Subaru six-star logo.
Trademarks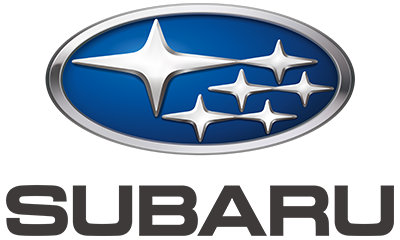 Subaru:
Adopted in March 1958, Subaru refers to a group of stars also known by its original Japanese name, mutsura-boshi, or series of six stars. This group of stars-known in Western countries as the Pleiades-belongs to the Taurus constellation and is the basis of the Subaru trademark. Subaru automobiles were the first to bear a name derived from the Japanese language.