Message from the President
At Subaru Corporation, we continuously strive to make the SUBARU brand prominent in our customers' hearts and minds by focusing our efforts on providing "Enjoyment and Peace of Mind."
However, we have caused significant concern and inconvenience to our customers, business partners, and other stakeholders due to a series of issues related to final vehicle inspection operations identified in late 2017. I would like to reiterate our deepest apologies for any inconvenience this has caused any of our stakeholders.
We are determined to implement measures to prevent any recurrence and we will be implementing reforms to our corporate culture.
In our new mid-term management vision "STEP" developed in July 2018, we have placed the top priority on cultivating fundamental capability as a company and restoring lost trust. While keeping this as the key pillar, we will continue our efforts to enhance the SUBARU brand by staying true to the brand principle of providing "Enjoyment and Peace of Mind" to our customers.
In order to make SUBARU more than just a car company that our customers can trust and empathize with, we are determined to dedicate ourselves to enhancing quality at every possible point of contact with our customers and all other stakeholders; whether through our products, sales, services, or through our communication with them.
This is what SUBARU is striving toward, and what is expected of us.
I very much appreciate your continued support.
Tomomi Nakamura
Representative Director, President and CEO
Subaru Corporation
Philosophy
CORPORATE PHILOSOPHY
(Established in November 1994)
We will strive to create advanced technology on an ongoing basis and provide consumers with distinctive products with the highest level of quality and customer satisfaction.
We will aim to continuously promote harmony between people, society and the environment while contributing to the prosperity of society.
We will look to the future with a global perspective and aim to foster a vibrant, progressive company.
QUALITY POLICY
(Established in November 1994)
Subaru considers customer satisfaction as the first priority, and will work constantly to improve products and services to provide world-class quality.
ENVIRONMENT POLICIES
(Established in April 1998, Revised in April 2017)
< SUBARU Sustainability Principles >
"The earth, the sky and nature" are Subaru's fields of business.
With the automotive and aerospace businesses as the pillars of Subaru's operations, our fields of business are the earth, the sky and nature.
Preservation of the ecosystem of our planet, the earth, the sky and nature, is of utmost importance to ensure the future sustainability of both society and our organization. We align our business strategy to enhance these global goals in all of our operations.
Corporate Symbol
(Established in July 15, 2003)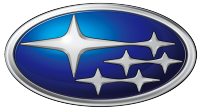 To mark the company's 50th anniversary, we decided to replace the former corporate symbol (a design based on the Japanese character "フ," representing the first syllable in Fuji Heavy Industries) with the Subaru six-star logo.
Trademarks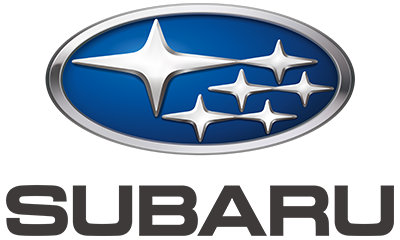 Subaru:
Adopted in March 1958, Subaru refers to a group of stars also known by its original Japanese name, mutsura-boshi, or series of six stars. This group of stars-known in Western countries as the Pleiades-belongs to the Taurus constellation and is the basis of the Subaru trademark. Subaru automobiles were the first to bear a name derived from the Japanese language.