Stakeholder Engagement Activities
Stakeholder Engagement Activities
Customers
The Subaru Group strives to put the Customer First in all of its business activities. By adopting precision, speed, relevance, fairness, impartiality, and kindness as our basic principles of conduct in dealing with customers, we seek to make Subaru a brand that customers will continue to choose for Enjoyment and Peace of Mind. We also feed our customers' valuable opinions, requests, and comments back to the relevant departments, and use such feedback to improve our quality and products, make proposals, and upgrade our after-sales service.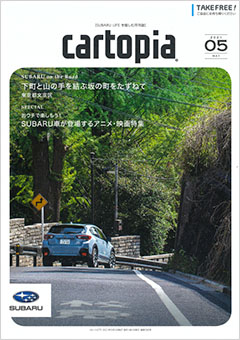 Local Communities
Subaru is promoting communication with people in the communities where it operates, and strives to develop local communities and build relationships of trust. In Ota City, Gunma Prefecture, Subaru and its business partners joined forces with residents of Ota and its surrounding area to launch the Subaru Community Exchange Association in 1995 with the aim of promoting regional development and creating a more livable community. The association has since engaged in volunteer, cultural, educational, and civic activities.
Building on these activities, we are conducting other community-based activities, focusing on "environmental activities" and "road safety activities" to respond to contemporary needs.
In addition, we also host exchange meetings and events in Utsunomiya City (Tochigi Prefecture), Shibuya Ward (Tokyo), Mitaka City (Tokyo), and other areas where we have business and manufacturing sites.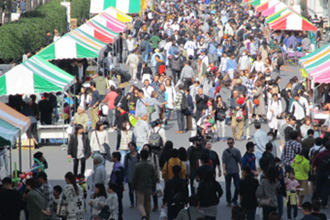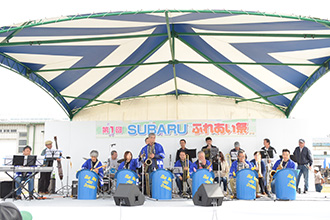 Shareholders
Subaru has conducted plant tours for shareholders since 2004, with the aim of giving shareholders a deeper understanding of our policies and business as well as production activities. During the tour, Subaru provides them a chance to see our production sites including plants and allocates time to a Q&A session in which officers of the company participate to achieve direct communication with shareholders. Opinions and comments received during the tours are shared with the relevant people, including officers, and utilized in our business and IR activities.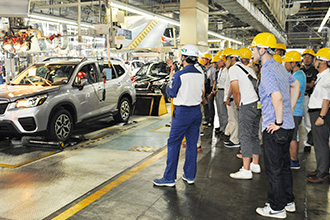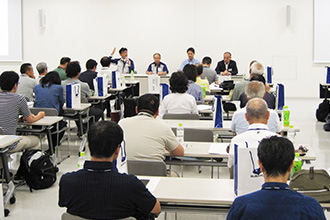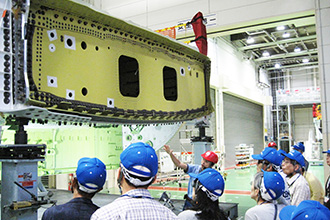 Dealers
The Subaru 2025 Vision Kick-off was held with the attendance of approximately 1,000 presidents and executives of dealers in Japan as well as executives of Subaru. While Subaru unveiled its vehicle development concept and product plans for the future, managers of the dealers made presentations on their aspirations for achieving the shared 2025 vision for the Japan Sales and Marketing Division and the dealers, "Subaru, the Beloved Brand."
We also organized an inspection tour at the Gunma Plant for employees of dealers across Japan. The plant tour aimed to give dealer personnel, who work at the front lines of customer service, an opportunity to see the manufacturing plant and workers firsthand to promote their better understanding of Subaru's endeavor to improve quality, and thereby support the Subaru brand with a shared sense of purpose as members of the Subaru Group.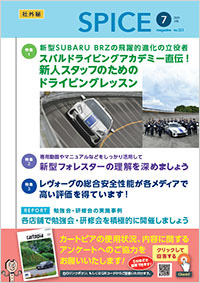 Employees
Every month, Subaru publishes an in-house magazine for the purpose of sharing information on corporate policies and initiatives as well as boosting the motivation of employees and promoting communication. Subaru also distributes information of high-level importance to every single employee via email in order to share it more quickly and comprehensively. In addition, Subaru promotes direct communication with employees through periodic visits by management to each place of business and workplace.