SUBARU to display SUBARU BELL 412EPX at Singapore Airshow for the first time in Asia
Tokyo, February 7, 2020 – SUBARU today announced that it will participate in the Singapore Airshow 2020 (Organizer: Experia Events Pte Ltd.) to be held at Changi Exhibition Centre in Singapore from February 11 through 16.
SUBARU and its co-development partner BELL, a Textron Inc. Company, USA will display the latest commercial helicopter SUBARU BELL 412EPX for its first time in Asia.
Singapore Airshow is the largest international airshow held every two years for the rapid growing Asian market and this is SUBARU's first participation to this event.
The SUBARU BELL 412EPX will benefit from proprietary laser peening technology applied to enhance main rotor gearbox, a robust main rotor gearbox dry run capability, increased internal Maximum Gross Weight and improved mast torque output to provide operators the ability to transport more supplies and achieve better operational efficiency.
Outline of Main Exhibits
Static display of SUBARU BELL 412EPX
10% models of SUBARU BELL 412EPX and New Utility Helicopter for JMOD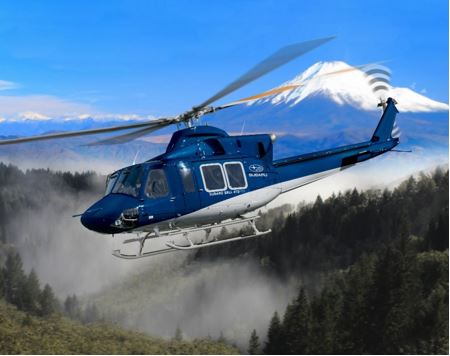 SUBARU BELL 412EPX
(Image)
###