Note: Since this section contains the CSR report issued in August 2016, it uses the former company name (Fuji Heavy Industries).
Overseas Environmental Initiatives
In May 2012, Subaru of Indiana Automotive, Inc. (SIA), the US production base of Subaru vehicles, received ISO 50001 Certification, becoming the first car manufacturing plant in the U.S. to achieve this internationally recognized accreditation. ISO 50001 details the requirements for energy management systems (EnMS). SIA was also the first U.S. car manufacturing plant to achieve ISO 9001 Quality Management System Certification and ISO 14001 Environmental Management System Certification. SIA's accreditation demonstrates its environmental leadership within the automobile industry.
The ISO 14001/50001 certifications were renewed in March 2015, three years after certification was received.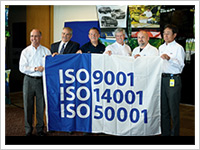 Global Warming Prevention Initiatives
To counter the serious issue of global warming, each of our North American companies is working hard to reduce total CO2 emissions through various measures.
SOA opened a parts distribution center that also has the function of a training center in Florence, New Jersey, in June 2013. This building has received the LEED certification given to environmentally conscious buildings. On its rooftop, it has a solar power generation system that generates 1 megawatt of electricity, and in 2015, it generated 1,283,000KWH, which was used for lighting and power in the building.
SIA has implemented detailed management of energy usage based on ISO 50001, and Subaru Research & Development, Inc. (SRD), which performs research and development of Subaru cars, have switched over to LED lighting.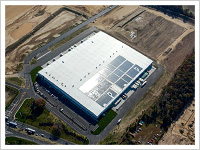 Efforts to Reduce Waste Materials
SIA has continued zero landfill for 10 years since 2004, and taking advantage of this experience, supports the activities for other companies and organizations to achieve zero landfill.
In June 2015, SOA/SIA were cooperated with the National Park Service (NPS) celebrating 100 years, a large scale effort to cut back on waste from US national parks sent to landfills was announced. Targeted is the 45 thousand tons of waste from the 237 million US national park visitors and waste generated from lodgings and transportation.
Specifically, SIA uses its knowledge from its zero landfill program to first reduce waste bound for landfills at the Yosemite, Grand Teton, and Denali national parks.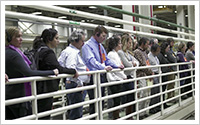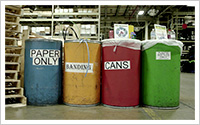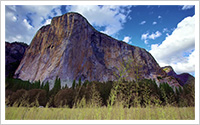 Other Initiatives
Earth Day to Appreciate Beautiful Nature
Earth Day, April 22, is a day to act on one's concern over the environment and the Earth. On that day, SIA planted trees with children of the nursery for employees adjacent to the site, and thanked the beautiful nature.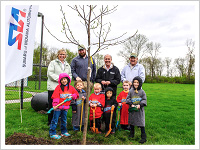 Canadian Environment Week 2015
Subaru Canada, Inc. (SCI), which sells Subaru automobiles, carries out various environmental activities during Canadian Environment Week every June, recognizing it as a time to reinforce environmental initiatives. In FY2016, a cleaning reinforcement week was set, the use of public transportation or walking to work instead of commuting by automobile or motorcycle was promoted as CO2 reduction activities, and unneeded electronics were collected during E-waste week.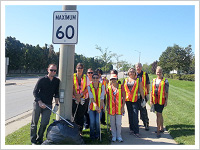 Chemical Substances Management
SIA manages chemical substances in compliance with the regulations of the Environmental Protection Agency (EPA) and the Indiana Department of Environmental Management. In FY2016, a total of 1,674 tons of chemical substances were handled and there were 98 tons of atmospheric emissions.