Our Approach to Diversity
For Subaru Group to continue offering customers Subaru's unique value, each Subaru employee needs to be able to express his or her unique abilities as an individual with various values and characteristics. This is why Subaru values differences in gender, nationality, culture, and lifestyle of each employee and strives to create workplace environments where everyone finds it easy to work. Subaru also promotes initiatives related to diversity at affiliated companies in Japan and overseas in accordance with the business content and regional characteristics of each company.
Diversity Promotion System
Establishment of Diversity Promotion Office
Subaru established the Diversity Promotion Office in January 2015 in order to promote diversity at Subaru even more proactively. The Diversity Promotion Office has designated "promoting active roles of female employees," "employing people with disabilities," "planning and promoting employment of non-Japanese," and "promoting employment of the elderly" as priority themes. Among them, Subaru has placed particular emphasis on efforts to promote active roles of female employees.
Organization Chart

Diversity Promotion Initiatives
Promoting Active Roles of Female Employees
Subaru formulated an action plan aimed at promoting active roles of women under the Act on Promotion of Women's Participation and Advancement in the Workplace. In the action plan, under the system of promotion through merit based on demonstrated ability, Subaru sets a target for and are striving to increase the number of female managers by FYE2021 by five times that of the number in 2014 (4 managers → 20 managers).
Number of Female Managers (Subaru non-consolidated)
2014: 4 managers
2018: 13 managers (as of April)
Supporting Female Career Development
For our specific efforts to support female career development, Subaru has conducted "career up training for female team leaders" to systematically develop the next-generation female candidates for managers, in addition to the mentor system for female managers and candidates for manager.
Going forward, Subaru will continue to promote these initiatives in addition to working to further enhance quality.
Supporting Employees with Disabilities

Subaru strives to create workplace environments in which people with disabilities can truly shine. To achieve this goal, Subaru leverages the ideas and opinions of our employees with disabilities and their family members.
As of April, 2018, Subaru has 269 employees with disabilities, mainly in manufacturing work, and the percentage of employees with disabilities was 2.28%.
As a facet of our social responsibility, Subaru complies with the legal requirement concerning employment of those with disabilities. Subaru will continue to promote stable and ongoing employment, with a target of 2.3% for the percentage of employees with disabilities as of April 1, 2019.
| | April 2015 | April 2016 | April 2017 | April 2018 |
| --- | --- | --- | --- | --- |
| Number of employees with disabilities (person) | 229 | 247 | 261 | 269 |
| Employment rate of people with disabilities (%) | 1.98 | 2.13 | 2.17 | 2.28 |
TOPICS
Specified Subsidiary Company SUBARU Bloom Co., Ltd.
SUBARU Bloom Co., Ltd. (SBC), which gained accreditation as a specified subsidiary company under the Act on Employment Promotion, etc., of Persons with Disabilities in FYE2015, made active efforts to employ people with disabilities again in FYE2018. As of April 2018, 64 employees and 15 instructors engaged in cleaning operations for Subaru dormitories and plants.
In FYE2018, SBC has gone beyond simply employing people with disabilities to actively hosting people from the local areas for observation and tours. Also as a company actively and cooperatively promoting employment of people with disabilities, SBC has registered as a "Supporter Company for Employment of People with Disabilities" sponsored by the Department of Employment Support for People with Disabilities of Gunma Prefecture since FYE2017. In FYE2018, it also supported a neighboring company to launch a specified subsidiary company.
SBC aims further to reflect this fact in corporate management by sharing know-how and improving exchanges between corporations through expansion of the intra-corporate network related to employing persons with disabilities in the future.
With many colleagues working at the company, Subaru will from now on strengthen initiatives aimed at retention. Subaru will not only strengthen our support systems and give guidance on work, but will also provide basic education on safety, compliance and other areas as well as creating programs that one can feel the joy of working by achieving results in the job experience. In addition, after employees join the company, Subaru will repeat skill checks and interviews to help raise their motivation. Subaru also creates a forum for experiencing the happiness of spending time with friends met through work by using holidays to hold regular events, which in turn works to deepen communication among different plants and offices. In FYE2019, Subaru will continue striving for employment, retention, and community contribution with the aim of being a company that helps the individuality of every single employee to bloom.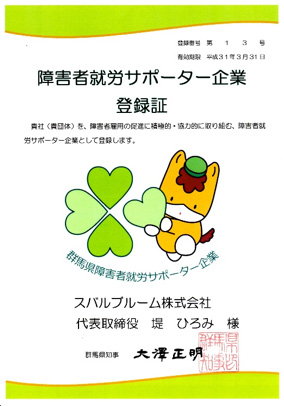 Global Human Resource Development Initiatives
Subaru recruits both new graduates and mid-career employees regardless of their nationality, and employs non-Japanese nationals as permanent and temporary employees. Subaru also provides employees with opportunities to receive language training and engage in extended training programs overseas, helping them enhance their communication with people from other countries and understand cultures different from their own. The interaction of international human resources also paves the way to the internal revitalization of our company and stable supply of human resources.
Our overseas sites and affiliates each recruit human resources independently and make efforts to secure human resources that match the policies and business of each site.
Subaru properly manages foreign trainee workers based on the Technical Intern Training Program. While Subaru provides basic education on safety and quality, our aim is for our training programs to lead the trainees to succeed in their home country after returning to their country.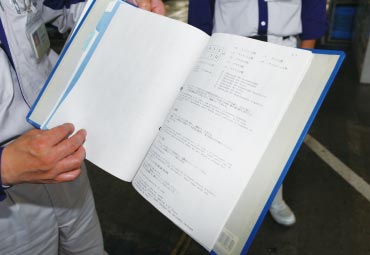 Senior Partner Program: Reemployment for Employees Over 60 Years Old
Subaru introduced the "Senior Partner Program, Senior Staff Program" in 2003 to rehire employees after the 60-year-old retirement age. This program aims to resolve the problem of employment after retirement and seek utilization of human resources. In addition to complying with the Revised Law Concerning Stabilization of Employment of Older Persons (implemented in April 2013), Subaru has revised the existing system so that retired workers can put their experience and skills to further use and that those who wish to work beyond retirement age can do so at our company and at the Subaru Group companies.
Subaru will promote re-hiring of those after their retirement at age 60 to tap into their experience and abilities for fostering a new generation of workers and passing down their skills.
In FYE2018, the number of employees over 60 years old or more is 376.
After the implementation of the Revised Law Concerning Stabilization of Employment of Older Persons (April 2013), Subaru has hired all those wishing to be re-hired.
Number or Workers over the Age of 60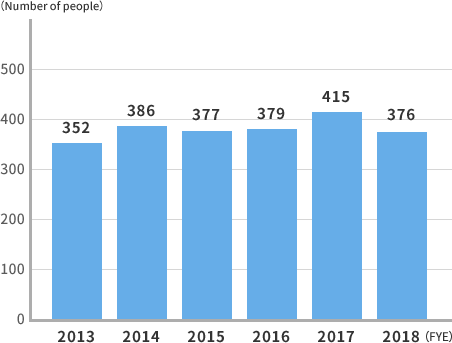 Re-employment Rate (Subaru non-consolidated)

| FYE | Retirees (person) | Re-employment Applicants (person) | Re-employees (person) | Re-employment Rate |
| --- | --- | --- | --- | --- |
| 2016 | 183 | 155 | 155 (among them, 34 employed at affiliated companies | 100% |
| 2017 | 114 | 98 | 98 (among them, 29 employed at affiliated companies) | 100% |
| 2018 | 108 | 83 | 83 (among them, 21 employed at affiliated companies) | 100% |
Universal Design Initiatives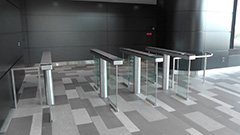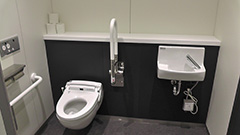 With the goal of achieving the guidelines for a comfortable working environment*, Subaru systematically plans continuous workplace improvements in the areas of work environment, work methods, and environmentally responsible facilities, among others. Subaru practices universal design in our facilities, aiming to make break areas, toilets, smoking areas, and cafeterias as barrier-free as possible.
Subaru has made universal design a reality for entry and exit gates, toilets, and other facilities at our new West Main Building in Ota City, Gunma Prefecture, completed in April 2016, as Subaru did at our Head Office in Shibuya-ku, Tokyo.
Program for Appointment of Contract Employees to Regular Employment
Subaru has a program for appointing contract employees to regular employment. In the seven years spanning FYE2012 through FYE2018, 906 contract employees have been appointed to regular employment. Subaru offers examination opportunities based on comprehensive consideration of the individual's wishes, workplace recommendations and other factors, which leads to enhanced motivation and engagement among contract employees.
Number of Contract Employees Appointed to Regular Employment

| Year of appointment (FYE) | Number of appointment (person) |
| --- | --- |
| 2012 | 81 |
| 2013 | 164 |
| 2014 | 118 |
| 2015 | 137 |
| 2016 | 181 |
| 2017 | 112 |
| 2018 | 113 |
| Total | 906 |