Business Overview
Our Products Represent Our Commitment to Helping as Many Customers as Possible Lead More Fulfilling Lives
In April 2017, we changed our name from Fuji Heavy Industries, Ltd. to Subaru Corporation. We hope to accelerate our efforts to further enhance the brand, enabling Subaru to grow into an attractive global brand in the automotive and aerospace industries.
Automotive Business

Leveraging Original Technology to Deliver Cars that Realize "Enjoyment and Peace of Mind"
Since we released the SUBARU 360 in 1958, we have been contributing to the development of Japan's automobile industry. We adopted a horizontally opposed engine for the SUBARU 1000, launched in 1966, and released the world's first-ever 4-wheel drive passenger car in 1972. Since then we have produced unique cars equipped with original technology, including the establishment of a symmetrical power train featuring a horizontally opposed engine as the "Symmetrical AWD." Moreover, we have developed the advanced driving support system EyeSight, a new generation transmission, the Lineartronic CVT, and a next generation platform, the Subaru Global Platform, among others. We continue to take on new challenges in pursuit of "Enjoyment and Peace of Mind."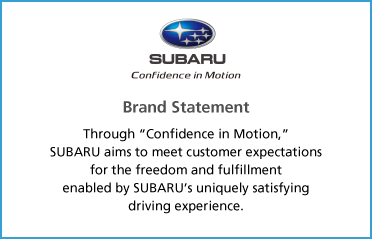 Location

Gunma Manufacturing Division (Ota City, Oizumi Town, Oura District, Gunma Prefecture)
Tokyo Office (Mitaka City)
SUBARU TEST & DEVELOPMENT CENTER(Sano City, Tochigi Prefecture; Bifuka Town, Nakagawa District, Hokkaido)
Aerospace Company
Leveraging Tradition and Innovative Technology to Develop and Manufacture a Range of Aircraft
Aerospace Company inherits its technologies and spirit of aircraft manufacturing from its predecessor, Nakajima Aircraft. Now, It has established unparalleled technologies in many categories, such as its expertise in developing aircraft structures, including composite materials for main wings, IT technology for unmanned aircraft, and sophisticated system integration combined with flight control technology. In addition to developing and manufacturing helicopters, fixed-wing aircraft, and unmanned aircraft, this in-house company also participates in development and production of large passenger aircraft. Based on the original technology cultivated to date, the Aerospace Company constantly takes on challenges in new fields aiming to develop into an aircraft manufacturer with a global presence.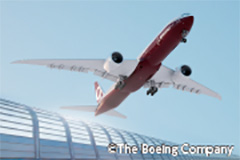 Location

Utsunomiya Manufacturing Division (Utsunomiya City, Tochigi Prefecture)
Handa Plant, Handa West Plant (Handa City, Aichi Prefecture)
Industrial Products Division
As we had announced in November 2016, we had decided to terminate our industrial products business in order to utilize management resources more effectively to enhance the competitiveness of our core automotive business. Manufacture and sale of general-purpose engines and generators ceased on September 30, 2017.
The Industrial Products Division manufactured and marketed general-purpose engines used in construction, industrial and agricultural machines, high-performance engines used in snowmobiles and off-road vehicles, and products such as generators and pumps. The general-purpose engine brand in color yellow known as the Robin brand had been in business for over 60 years since former Omiya Manufacturing Division (Omiya Fuji Kogyo then) started producing M6-type engine (540cc) in 1951. With high reputation as a reliable source of power, it had supported the infrastructure of various countries around the globe. There had been over 2,000 types of Subaru general-purpose engine, and they were sold in over 90 countries and welcomed as a brand that can be trusted in the world.
Manufacture and sale of some engines for installation in vehicles will cease as customer supply contracts expire. After-sales service will continue to be provided by our affiliate company, Industrial Products Co., Ltd.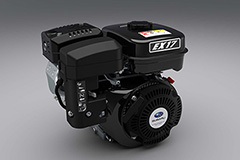 Location

Saitama Manufacturing Division (Kitamoto City, Saitama Prefecture)
Corporate Overview
(As of March 31, 2017)
Name

SUBARU CORPORATION
(Formerly Fuji Heavy Industries Ltd.)


Established

July 15, 1953
Paid-in Capital

153.8 billion yen
Employees

32,599 (Consolidated)
14,708 (Non-consolidated)
Head Office

Ebisu Subaru Building, 1-20-8, Ebisu, Shibuya-ku, Tokyo 150-8554, Japan
Phone: +81-3-6447-8000
Sales

3,326 billion yen (Consolidated)
2,059.3 billion yen (Non-consolidated)
Operating Income

410.8 billion yen (Consolidated)
257.5 billion yen (Non-consolidated)
Ordinary Income

394.3 billion yen (Consolidated)
261.7 billion yen (Non-consolidated)
Net income

282.4 billion yen (Consolidated)
208.3 billion yen (Non-consolidated)
FY2017 Sales Ratio by Business Unit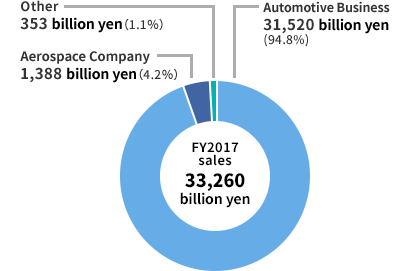 Trends in Sales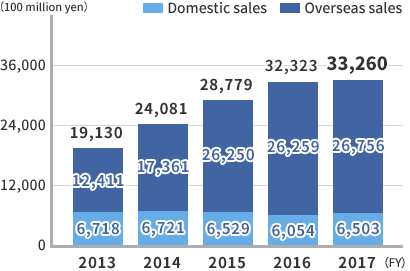 Trends in the Number of Car Sales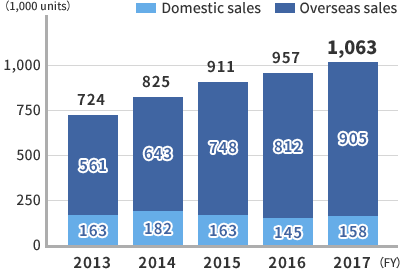 Trends in the Number of Employees